Professional facilitator training
After experiencing the life-changing qualities of the seminar, many feel called to study and share this work with others. The Transformational Breath Foundations' professional program, Level IV, is a two-week course, with a specialized focus on facilitator skills and experience in becoming a professional in Transformational Breath® (TBr).
This training is only accessible to you after you have successfully completed Levels I, II and III.
More information about Levels I, II and III can be found here
Level IV is generally offered in two full weeks of training: Part A and Part B. Apart from being the first part of the training to become a breath facilitator, Part A can also be followed as a further deepening of your personal process.
You are however requested to be willing to share this work with others before enrolling in part B of the training program.
What to expect during this training?
In Part A, you will develop your understanding of the technique, consciousness and tools used in TBr, such as Breathing Analysis, Miracle Consciousness, using "The Work", Psycho-Spiritual body mapping and other hands-on applications, Breath molding, session content, toning, invocations, major areas of integration, introduction to working with clients, anatomy, unique aspects of TBr, and TBr mentoring.
Part B introduces coaching concepts and applications to work more consciously with client's behaviors and beliefs to achieve their goals. Practicing and developing skills in Transformational Coaching, working with multiple clients. This module contains more on working in-depth with clients and specialty groups, such as sessions with children, seniors, pregnant women, childbirth, asthmatics, heart conditions, and advanced Breathing Analysis. We will also cover topics such as building a practice, feedback / intake forms, Children's Program, community workshops, working with groups, exam review, exams, envisioning ideal life and energy initiation.
All trainings are guided by professional and experienced trainers and staff.
There is an emphasis on your personal process and sufficient room for personal guidance and support.
You will be guided and supported by a self-chosen mentor during your entire certification process.
Goals
The most important goal for this training is that you learn to work independently as a Transformational Breath® facilitator and that you are able to demonstrate a capability to deal with others responsibly in guiding them during their breath sessions and their psycho-spiritual process.
A second main goal for this training is that you are able to show an open and connected breath and that you are able to demonstrate the capability of doing your own personal breath sessions by yourself.
Read more about the goals of the professional training here
Possibilities of following the training
It is possible to follow parts A and B separately in different countries without missing out or experiencing overlap. It is however beneficial to remain with the same group if possible.
In some countries Level IV is given in a three-part module (1/2/3). You may migrate from the A/B schedule to the 1/2/3 format and back, as needed. A certain level of overlap cannot be ruled out in this case. This means you may need to retake certain content.
During your training you will be guided by a professional breath facilitator who will act as your mentor. You are able to choose the mentor you wish to work with.
This Level IV is trained by Nadja Benschop, international Level IV senior trainer (The Netherlands).
Study load
During the two professional training weeks (Levels IV-A and IV-B), you will be given all the skills to succesfully administer a breathing session to another. You will however not be ready to start your private practice.
The total estimated study load of becoming a certified Transformational Breath facilitator is 500 hours. Of these, 385 hours are spent during the training weeks, your apprenticeship by staffing at TBr events and practice sessions. The rest is spent in home study.
Benefits of the certification program
After succefully concluding your training weeks, you may chose to continue your path to receive the certificate of Transformational Breath Facilitator. This certificate is given to you by the Transformational Breath Foundation in the US and gives you the right to use the protected title of Transformational Breath Facilitator.
After passing the exam for Level IV, as a facilitator-in-training you may begin your apprenticeship as staff in our programs, as well as start to fulfil the other certification requirements such as your individual sessions with clients. Certification by the Transformational Breath Foundation allows one to carry the name of Transformational Breath and to accept remuneration for the breath sessions you give to others. Before receiving the certificate, all breath sessions should be given for free as part of the training process.
TBF certification requirements for breath facilitators
The Transformational Breath Foundation is recognised by the Global Professional Breathwork Alliance (GPBA) as a professional breathing school. With your certificate you are eligible for membership with the GPBA. The GBPA is a globally recognised institution of quality within breathwork.
Please read more about the benefits of the certification program here
Dates and locations
– Part A: There is no planned Level IV-A at the moment in The Netherlands or the UK – please refer to the Level IVA in Portugal in March.
– Part B: January 27th – February 3rd in the UK.
Part B is given at a beautiful Tudor style hotel with lots of light, space and a natural environment. It is located near beautiful nature, allowing for walks in your free time. It is silent and green all around, a great spot to let go and relax!
More information about this week, the prices and the program can be found via Sally Asquith's website Simplybreathtaking. She is the organiser and main contact for this training.
Language
The training is given in English. Translation to Dutch is available upon request.
Information: please email Sally for any further questions.
Prices and enrolment
Please go to Sally Asquith's website for further information and to enrol (click on the button below).
I very much look forward to meeting you at our training!
For staffing options
Please contact Sally here if you wish to staff at this Level IV-B.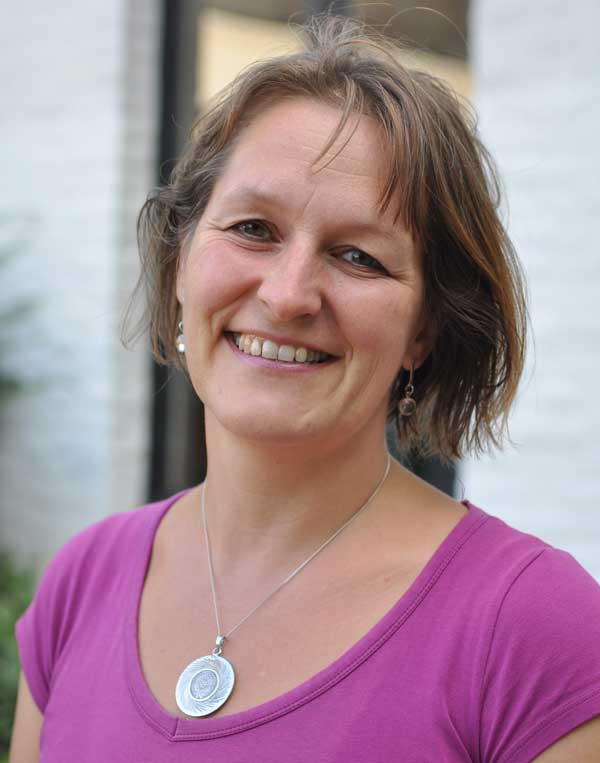 In my work and life I combine traditional medicine with holistic techniques within my role of medical doctor as well as being a relative of cancer patients. My education and my personal experiences have shaped my vision on illness and healing. My mission is to optimally support and guide (cancer) patients and their families, with techniques that work on all levels of the human being. I would love to meet you.